My name is Justin Mares. I'm 26 years old and constantly reading. I'm working on applying everything I've learned to solve big problems, though still have a long way to go.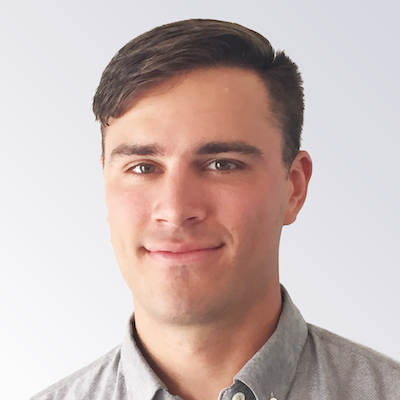 I've been extremely fortunate to work on a bunch of interesting things over the last few years:
Founder of Kettle & Fire, the first shelf-stable bone broth company.
Co-authored Traction Book (a book about how startups get traction) with Gabriel Weinberg.
Former Director of Revenue and Growth at Exceptional Cloud Services, the company behind Airbrake.io, Exceptional.io and RedisToGo. I built a sales team and run marketing. Exceptional Cloud Services was recently acquired by Rackspace.
Founded RoommateFit, a company that allows you to find a compatible roommate, much like an eHarmony for roommates. You can guess how this idea came about. During my senior year, RoommateFit was accepted into Pittsburgh's startup accelerator, Alphalab.
Early founder of CloudFab (acquired in February 2012), a company that offered manufacturing as a web service using 3D printing. I learned so much about manufacturing and rapid prototyping (3D printing and CNC machining specifically), and manufacturing continues to be one of the spaces I'm most interested in. I'm one of the top contributors for the 3D printing topic on Quora. I believe there is a ton of innovation yet to happen in hardware, and we are just starting to turn that corner.
Worked with Stanford professor BJ Fogg researching mobile health applications. I'm fascinated by his work with behavioral change, and try to apply a lot of his research towards designing to promote specific user behaviors on the web.
Helped OYO Glasses with the manufacturing and creation of their custom frames using 3D printing. The frames look amazing 3D printed, and there have been some really interesting designs from beta users.
Served a year with Jumpstart Pittsburgh, a fantastic program that promoted literacy and communication skills. I worked over 300 hours helping my preschool partner child improve his reading and writing skills, and as a result education is one of the areas I'm most interested in.
I am a novice paleo eater, hockey fan, former polyphasic sleeper, and interested in startups and individuals who are interested in making an impact. If you're an entrepreneur trying to do something big (especially in education, health, finance or hardware), a college student, or just someone who shares some of my interests, feel free to email me – justin@justinmares.com – or follow me on Twitter.
If you have any questions about my background, here is probably the best place to go.
"Make mistakes of ambition and not mistakes of sloth. Develop the strength to do bold things, not the strength to suffer."
– Niccolo Machiavelli, The Prince